Believe it or not, every girl secretly wishes to be a model. Watching Victoria's secret fashion shows gives a girl all the goals to be a supermodel. Well, it is not unknown a fact that any modeling career starts with finding the best and suitable for your needs modeling agency.
A modeling agency will be like your getaway to one and all perspectives related to an individual's career in modeling. Finding an agency which gives you the opportunity to shine bright like a diamond to one and all, who are potentially India's upcoming new faces?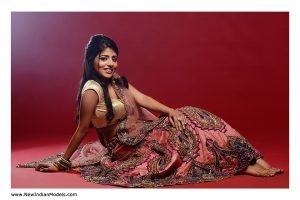 What convicts of the Selection Process?

The selection process to find new faces which is every bit of unique, fresh and a reflection of confidence is known as casting calls.
This is just like an audition to find the appropriate model of all the selected candidates.
The chosen ones will be assigned to the particular project.

What should be a Modeling agency contribution in your career, unlike any other modeling agency?
It is true that being a model is not an easy task. Especially in a city like our national capital, where competition is beyond anyone's level to assess. An ideal modeling agency, on the other hand, gives a chance to any and every seeking female model in Delhi.
It only needs the slightest of potential, but a truckload of confidence to start your own modeling career. A modeling agency groom out the rest of you with utmost dedication and perfection, such that there is no room left for any objections to be made.
With hundreds of modeling projects in hand, at a given point in time, a superior modeling agency will undoubtedly groom its model the best.
If you have dreamt of having a modeling career for yourself, reach out to the website of the most sought-after modeling agency and follow the given steps to register yourself. You will see it all happening with a flip of your hair.
Also Read: Get Your Modeling Portfolio Right!